(* nb these clients results are not typical please see the testimonial disclaimer here for more information)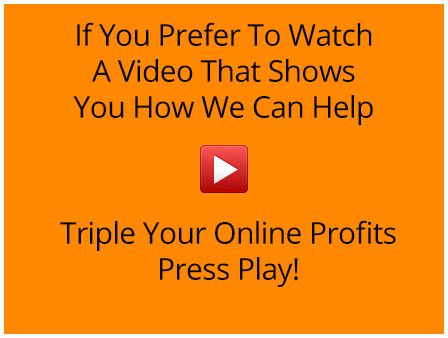 Would You Like Myself and My Award Winning Team, Who've Created Over $150 Million In Sales In Just Under A Year, For Our Clients, To Work On Your Business?
If that interests you stay tuned because I have something very exciting to share with you but before i do I've got a serious question for you…
How big is your "Entrepreneurial Whiteboard Wall of Shame?"
You know the one I mean…
It's that list of things which could make you more money IF you could find the time to get them done…
That ever-growing "to do" list which makes you a little sick to your stomach every time you think about it…
The one with things like (check off the ones on your list!)…
Clearly identifying your prospect's most pressing need above the fold by testing (a) graphics which illustrate their most desired result ; (b) emotional language which creates immediate resonance and; (c) different taglines, logos, and/or site aliases…
Making your unique selling proposition "pop" off the page by varying the language, accompanying images, and the location of proof specific to the USP?And does your USP focus on a truly unique point of difference benefit? A market gap you're sure exists? Have you tested more than one benefit of your product or service as the primary focus?
Focusing your site on an URGENT problem. Have you tested multiple ways to agitate the problem and make the prospect more desperate to solve it? (Marketing might be thought of as the process of making "nice to have" wishes into truly desperate needs!)
Are you testing truly distinct headlines, introductory copy, and benefit statements–OR–are you simply testing minor variations of essentially the same appeal? (Hint: because it's so easy to get myopic, most entrepreneurs get stuck in their own head and have great difficulty introducing true variety into their testing plan)
Have you tried simplifying your landing page to the bare essentials (with larger fonts, bigger buttons, and ONE clearly desired action?)
Did you carefully review your site for every major promise, then ensure you were including OVERWHELMING PROOF to back up each one?

And have you TESTED where and how you present your proof? Proof is absolutely essential in our Web 3.0 world. It's not a "nice to have", it's a "must have!" A promise without proof is only hype. (Most people think of testimonials when they think of proof. But there are dozens of ways to prove your case without testimonials.

For example, the set of questions you're reading right now shows you I've mastered conversion rate optimization by demonstrating I know the dimensions of it in detail. Have you tested using an involvement checklist list like this to prove your expertise on your own site?)

How many different offers have you tested? Have you varied the terms, payment plans, and additional incentives enough to know you've arrived at the sweet spot?
Have you tested paid traffic sources to your offers? Google content network campaigns often give our clients a 6 to 1 return on investment… have you tested this yet?
How did you determine your current price point? Was it through optimization and testing, or through simple guessing and dumb luck like most other entrepreneurs?
Have you got your social media in hand? are you actively looking out for prospects on twitter, facebook, linkedin and pinterest? are you engaging with them?
To what extent have you utilized "take-away" screening? Have you tested making your prospects qualify to do business with you, or have you just left your doors open for anyone who wants to walk through them?
Are you thoroughly optimizing your "testing velocity?" This is a tricky point. There are only so many tests a business can run given their level of traffic and other key resources. To make the most out of these tests, you not only have to know what to test, you have to know WHEN to test it, and in what order. Are you truly confident in your plan?
How thoroughly have you tested guarantees and risk reversals in your market? Now, I'm NOT talking about your average "money back guarantee!" I'm talking about guarantees that go above and beyond the standard. I'm constantly amazed how sheepish most entrepreneurs are to test these kinds of risk reversal propositions, yet analysis after analysis proves there's often good money sitting on the table if you're willing!
Have you determined the best reason for immediate action in your market through rigorous experiments? Have you tested using urgency and/or scarcity at all? (Not fake scarcity… real, believable, ethical scarcity!?)
Can you boil the sales and/or lead-generation argument made on your website to a very clear two minute presentation an eight year old could understand? The #1 reason most people's websites don't earn what they're worth is lack of FOCUS. They never bother to create a good sales argument in SIMPLE words. Is it any wonder their websites don't do a better job? People get so excited about using technology online they fail to see when they're getting lost in the details of the wrong message. Might as well be re-arranging deck chairs on the TItanic!
The bottom line is there are FIVE SIMPLE THINGS you need to close the sale in any market. And you should be able to explain them to an eight year old in under two minutes. I call this your "Persuasion Infrastructure", and getting yours down cold is one of the best ways to choose testing inputs I've ever seen (if I do say so myself!)
Have you tested different attention getting mechanisms for your headline and/or above the fold graphical devices and copy? Do you have something which can stop a busy, impatient browser in his or her tracks? Something which would cause them to lose sleep tonight from painful curiosity if they dare click the back button without finding out more?
Have you tested solo ads? what about offline ads? are you tracking your phones calls offline so they can be attributed to online marketing activity?
Have you crafted a message that distinguishes you from your competitors and clearly says to the marketplace why it should choose your business to handle their problems? Have you even placed your primary competitors on a grid and evaluated the above-the-fold messaging side by side, looking for additional testing inputs?
Have you aligned all your advertising, website design, and other market communications with a singular Unique Selling Proposition that was derived from your knowledge of everything above?
Did you carefully plan out and test the logical flow of your site such that SCANNERS get essentially the same sales presentation as READERS?
Are you sure you've got the right SITE DESIGN? Does it instantly telegraph to prospects "you're the the right place to find the best solution for your specific problem?" Have you tested different designs, or did you do what most entrepreneurs do… which is to get a little feedback on a few different options from friends and then "just go with it?"
Do you have a strategic plan for optimizing your website's conversion using well thought out inputs, prioritized in the right order? Do you know when and how to use multivariate testing vs. A-B tests vs. full factorial experiments? In what order?

Let's Face It… There Are 101+ Things A Business Needs to Do to Optimize Their Web Profits!

(And Trying to Get Them All Done Yourself is a Total Joke!)

The truth is, there's no end to the things you SHOULD implement to maximise your online profits.

It's just a practical matter of what you CAN implement (and I can help you with that part in just a moment).

The reason EVERY entrepreneur has an ever-growing wall of shame is that it's simply impossible to get it all done yourself.

Even businesses with lots of employees have trouble dedicating the resources to master conversion because there's TOO MUCH ELSE TO DO IN A GROWING BUSINESS!

If you've got a REAL business, then you need to attend to servicing customers, developing back ends, making strategic decisions, managing others, striking deals…and oh yes, getting traffic! (By the way, did you ever stop to think how much more traffic you could purchase if you doubled or tripled your conversion rate? Or how much more you could spend on Social Media, etc?)
Plus, digital marketing and conversion optimisation is a difficult skill to develop, and much harder to truly master.

That's why it's much better left to specialists who can concentrate on it day in and day out. People who eat, sleep, and breathe website optimization…

What seems impossible for YOU to improve on your site is second nature to us, we do this day in and day out for our clients. And where you can't see what to test next, we can bring profitable experience in dozens of other markets to bear.

That's why I'm proud to introduce…

The ROARlocal Outsourced Online Marketing Department

Here's how it works

The Business Builder System is a powerful five step process which iterates in cycles as we inch ever more closely towards the perfectly optimized sales system for your business..

STEP ONE:

LOW HANGING FRUIT!

On many sites we evaluate, we can usually spot several high-likelihood opportunities to increase profits with a minimum of effort.

These are usually things like misplaced or poorly presented proof, simple mistakes in the location, color, and/or wording of your calls to action, problems with navigation and/or usability, simple errors of language presented in your premise, etc.

Our clients also usually have a multitude of well thought through marketing ideas they just couldn't make the time to apply! During our early engagement we focus on these leveraged opportunities and prioritize them on your strategic marketing plan.

By the way, during this start up phase we'll also need to ensure you've got adequate tracking mechanisms in place. So if you break out in hives when it comes to talking about response percentages in your sales funnel, this probably tells you that you need us!

Now, that doesn't mean you've gotta have a doctorate in web-analytics. But it would be great if you already knew approximately how many visitors you get, from what source, and what percent take the desired actions at various points in your funnel. If you don't have at least a rough sense of these numbers, well, it can be "hard to get there from here."

On the other hand, don't worry if you don't have exact numbers either. We ALWAYS begin with a benchmark round of testing to establish where the starting point is!

[divider top="0″]

STEP TWO:

COMPETITIVE ANALYSIS

After exhausting the obvious, low hanging fruit, we take a careful look at your competition. Isolating and evaluating competitors documented to be winning the game offers an incredible opportunity for most marketers to find high-valence testing inputs they'd never have otherwise considered.

Simply put, what are your competitors doing that you're not and why? We find many entrepreneurs could easily be implementing some of the winning components of their competition if they only understood their function.

[divider top="0″]

STEP THREE:

PERSUASION INFRASTRUCTURE

One of the primary reasons many websites don't earn what they're worth is lack of FOCUS.

Simply put, they can't articulate their sales argument in words an eight year old could understand. Instead, they focus on technology, fonts, multimedia, and other web elements… the "buzz" of the online world.

People get so excited about technology they fail to see when they're getting lost in the details of the wrong message. Might as well be re-arranging deck chairs on the Titanic!

That's why, once we've picked up the most obvious gains from low hanging fruit and the documented winners in your market, we turn our attention to the FIVE SIMPLE THINGS you need to do to close the sale in any market:

Identify the problem you solve
Make a truly unique and powerful promise
Provide overwhelming proof that you're the best and only choice to deliver this solution
Tempt the prospect with an incredibly irresistible offer
And give them a reason to act now, not later.

It might sound simplistic, but time and again I've seen this kind of analysis provide the most profitable gains.

Now, I DO have to make an important point to avoid misleading you at this juncture. You see, the analysis of your business often suggests simple tweaks to your site (what we call "component testing") which can make a dramatic difference in your conversion!

However, sometimes it's clear that to make further progress you'll MAJOR re-working of your landing page, offer, graphical design, or advertising copy.

Although we're happy to execute these changes for you (and perfectly competent to do most of them) such "major surgery" falls beyond the scope of the service described on this page. I will tell you how we can redesign your entire site though should it be necessary and again it won't cost you a penny.

[divider top="0″]

STEP FOUR:

TRAFFIC TESTING

Once we have your site working well and conversions are coming in it's time to bring on the traffic.

Here we'll set up the best 2 or 3 traffic sources for your business and apply the same rigorous testing standards to that as we have to your site.

The end result is traffic that converts.
A business that's scalable.
An increase in profits.

[divider top="0″]

STEP FIVE:

RINSE AND REPEAT

Finally, we view your business profitability as a journey, not an event. At every stage we not only hope to make progress by increasing your conversion rate, we hope to UNDERSTAND the market better by acquiring new insights which, in and of themselves, will suggest new testing and traffic opportunities and direction.

Our process is therefore iterative. We continue on in the cycle until a point of diminishing returns is truly reached. (We also often focus on different pieces and parts of your sales funnel as time goes on… first on the front end, then the follow ups, then the back end, etc)

Now, if you've read this far and you don't yet really know who I am, you might be wondering what qualifies myself and my agency to bring you such a service…

I personally own multiple businesses in various categories, from software to education, health care to nutraceuticals and much much more.

My business partner Nicola Cairncross is a best selling author, entrepreneur and founder of The Money Gym. We're tried and tested entrepreneurs who know how to get results.

[divider top="0″]

It's also worth mentioning that we routinely triple the profits of our clients businesses but if you'd like to learn more about me and my business success then you can read all about the results I've personally had in business here and here's a fraction of the results we've had for our clients:

Greg Secker

Our remit sell was to sell 4500 tickets to his success summit South Africa, we made Greg over $3 million is sales

Rob Moore and Mark Homer

Got their new book to be an amazon No 1

Mac Attrum

Sales process for his upcoming seminar with

Marcus DeMaria

We look after all of Marcus's digital marketing

Mark Anastasi

Mark featured the work we do his book Laptop Millionaire

Rockstar mentoring

We look after all the digital marketing for rockstar mentoring

[divider top="0″]

As you can see we're the secret sauce for lots of people you may already know, quietly working behind the scenes to take their businesses to the next level.

So by now I hope I've convinced you that we know what we're doing… the question in your head now is probably "How Much?".

Before I get onto price it's well worth me laying out who we're great for and who we're terrible for, no sense wasting your time if we're not right for you.

So,

Do You Qualify?

We know the sort of entrepreneurs this works best for, in truth we're not a good fit for everyone.

So here's our ideal client for the Business Builder System:

A big mailing list that you email regularly

Your mailing list needs to be over 5000 people for this to work. It can be less IF you have business owners only on your list but, if you don't, then you'll need at least 5000 to make this a win win for both of us.

A successful business offline (that has capacity to grow) but who know they can make much more with a dynamic online marketing strategy

You're a progressive thinker ready to embrace change.

We get results because we do things differently, we rely on data not guesswork and we're not afraid to test "crazy ideas" if you're stuck in the past and not ready to chamge you'll piss us off and we'll piss you off.

Be a do-er, not just a thinker.

We've become very successful becayse we take action. If you're all talk and no action again it's likely we'll hate each other 🙂

Be serious about wanting to grow your business.

Really think about this, if you have a nice little life style business making you OK income do you really want to screw with that? We grow businesses fast, be sure you're interested in that before getting in touch.

Be prepared to make significant changes to your business.

We may look at your business and tell you that you need to get out of your niche altogether. We may identify a MUCH more profitable niche for your business… could you cope with that?

Be able to cope operationally when your turnover increases.

A fast growing business creates new challenges for an entrepreneur, you may need to take on new members of staff or outsource more, again think about this.

Are you broke?

We emphasize paid traffic over (so called) free traffic sources. Mostly because it's better and you can grow faster and bigger. So you'll need an ad budget to buy clicks. If you're destitute we can't help you. That's everything, if you meet our criteria we'd love to talk to you.
Be honest with yourself, how many things are there in your business that you know you should be doing but you just don't have the time to do them?
My guess is that you know you could be making much more money but you simply don't have the time or inclination to do it
How To Get Us To Work On Your Business
Our normal price to get us to do this for your business is $5000 + gst per month and I think you'll agree although we're not the cheapest it's a great investment based on the results we've gotten for our clients and the additional profit we make for them.
For that you're getting 40 hours per week of my agency's time, and strategy planning from Nicola and myself to put a solid action plan in place (that we'll action  for you) to grow your business.
Best of all there's no minimum contract and no commitments, this way the onus is on us to prove to you we're worth it. That's what I'd want from a digital marketing team and so that's what I'll do for you.
Here's a breakdown of what you get with our month-to-month contract management.
ROARlocal will completely take the wheel and will setup testing and evaluations on your business each and every month:
You'll enjoy a range of the services offered by our award winning team for just one monthly fee, our team includes:
Marketing Strategist
PPC Specialists
Conversion Specialist
Google Analytics Specialist
Graphic designer
World Class Copywriter
Web designer
Software Programmer
Project Manager
Key Accounts Manager
Social Media Manager
[divider top="0″]
And when we say, 'you enjoy a range of these services' , we don't mean a random selection or a limited amount. We'll deploy every weapon we have to ensure the digital arm of your business is punching well above its weight.
So, what we offer you is a complete digital marketing service and we guarantee to deliver more success to your business than a lone marketing manager could ever hope to achieve.
let us do it for you!
Next steps?
If this is of interest to you then your next step is to e-mail me at neil@roarlocal.com.au or fill out the form here and I'll call you.
Looking forward to getting to work on your business
With best wishes
Neil Asher
CEO Roarlocal
I hope you'll join me in this programme, and invite myself and my team to look after all your online marketing needs and build and grow your business.
Your Friend,
Neil Asher
CEO RoarLocal
© Copyright 2013, All Rights Reserved. Important Note: This entire program is based on the lessons I have learned about how to research, start, market and grow businesses. While I honestly believe this information to be useful and valuable, I cannot guarantee that you will get the same results that we've gotten (or that anyone in the program has gotten). Our results are not typical at all.
All of this information should be considered "informational" in nature, and not as specific business, legal, or financial advice. If you invest in this program, you are taking full responsibility for making sure that any idea you use, implement, don't implement, or integrate into your business is legal, ethical, and prudent. By purchasing this program or using any of the information on this site, you are also agreeing to hold me, my company, my guests, and their companies 100% harmless in the event that you lose money or are harmed in any way as a result of the use or lack of use of anything you've learned from this program, our company, or any of the guests at the program. Facts and figures on this website are believed to be accurate, but are not guaranteed.