I had a great email this morning from Debbie:
Hey Neil,
Your lead in sequence for your small sale, and then the good size back end of building and promoting the sites is quite beautiful, I'm really enjoying it.
Following through the teaching, I'm a little confused as you've been talking selling on Amazon, for Australia, but now you are saying to source product locally, rather than in bulk from China, which is fantastic way to get started with smaller capital.
It doesn't seem like it would be economical to source locally, then send to Amazon in America to then send back here. Shipping to mail from here would be pretty bad for orders from the US.
I've had a play on Amazon and can't see any way to only get orders from Australian customers. How does that work?
Regards
Debbie Summerhayes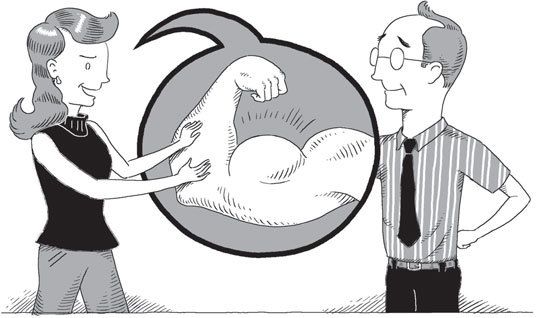 Kudos to Debbie for recognizing my genius and showering me with flattery, I'm a shallow man and this works beautifully with me!
So mon petit chou fleurs let's get into some details!
Well first up, as of right now Amazon FBA Australia is alive and kicking ass here in Oz!
I have no doubt in my mind that Amazon will more warehouses here, it's un be friggin lievably gonna happen.
Jeff Bezos has publicly stated that Australia is a great market for them and they have already scoped out potential sites in QLD, NSW and WA so rest assured my cash hungry compadre FBA in Australia is gonna be HUGE.
Which, by the way, is why the stuff I'm teaching you is working so well.
Also, right now there is sweet F.A competition on Amazon Australia, seriously.
BUT and this is important, in the USA Amazon accounts for 1 in 4 of EVERY dollar that is spent online, 1 in 4!!!
So you think that maybees we're gonna see something similar here?
Course we are!
By getting in now and getting your Amazon store set up you're positioning yourself at the top of the pile ready to go when Amazon flicks the switch, your products will be ready, optimized and already selling.
Pat yourself on the back if you get that, frontal labotomy if you don't.
BTW someone asked me if people in Australia buy on Amazon…. errr only every bloody day!
Anyway, onwards.
So who should you use to ship your products?
Well I've tested 2 companies:
and
Both based in Melbourne and both very good.
For my money Harry Luke is best for smaller items and bright star for larger items.
So either buy in quantity from China, and then ship directly to one of the above OR buy in smaller quantities from Australia and have them ship to your fulfillment house.
Either way it's a winner!
Thinking of shipping everything yourself from home?
DON'T!
For the love of sex don't! (I don't believe in god and I like sexy time)
Here's why.
What if your product starts selling well?
It's probably OK to ship from home if you're selling 3 – 6 units a day but after that it's not a good idea.
Imagine if you start selling 50 units a day, sound like a lot? It's not.
You will, quite literally, spend 3 hours a day on that shit.
That's 3 hours where you could be doing something MUCH more profitable such as sourcing products.
PLUS start as you mean to go on, that's my motto and I want to spend as much time as possible driving my Porsche GT3 and as little time as possible waiting in line at the post office with 50 bags of my stuff.
So harken unto me minion, don't do it!
OK I'm done for today 🙂
Neil Asher