Marketing is not easy, and if you're a small local business with a small budget, it can be even more difficult.
However, in the "new" age of the internet – small budgets can still be effective, efficient, and profitable. Small businesses should never count internet marketing out, even if their product isn't sold online. The greatest mistake today that small retail business shops make is that they ignore online marketing, when most of their local audience is online.
There are many other online marketing mistakes that small businesses make every day. Here are some tips on how to rise above this challenge.
Tip #1 – Always Have A Presence Online
The first great mistake that small retail businesses make is that they assume that just because they're not selling their product online it means they shouldn't be actively online.
It's vital that people have the opportunity to learn about your business and product(s) online. The customer's purchase decision is oftentimes mentally made outside of the business' location when online information is presented to them helping to overcome their concerns.
For example, let's look at a retail furniture store… Furniture is a product that local small furniture shops usually will not sell online. The big retail furniture shops know that they have to introduce information to their customers online if they want to sell more. When a customer leaves the small retail shop, questions may pop up later, leading the customer to look for answers online.
Oftentimes the customer is just led to the manufacturer's or a competitor's website, which can draw the purchase to that competitor. Even if you're not investing in online ads or marketing, be sure to have an impressive online website that will be a great resource to your customers.
Tip #2 – Capture Leads When Not Selling Online
Another big common mistake among small businesses is the fact that they're not capturing leads, or enough leads, through their website. It's easy to be lazy as a business, and to believe that people will call you if they're interested in your product you sell only at your retail location.
In this time, where people aren't afraid to give out their information, businesses should capitalise on it. In most cases it's even better if a person fills out a lead form, versus calling, because you can keep and email the lead to follow up on, as compared to the call.
Imagine if hundreds and thousands of people filled out that lead form, all of a sudden you have a list of people you can promote your product to when the next big sale hits.
Go big with leads and don't look back.
Tip #3 – Engage With Your Local Community Online
Social media may not be your best source for conversions, but it will be one of your best sources for being involved with the community. Instagram, Twitter, Google +, and Facebook are the perfect hashtag arenas that will display what the locals are talking about and engaging in. I've personally been impressed with a small local Gym that is on the ball with Instagram.
Community events are constantly being posted and hashtagged, making this shop and their brand a big name in the community. Small businesses should be very accepting of social media marketing because it's affordable and can build a brand name in a community.
Tip #4 – Digital Banner Ads Work Locally
Google's display ad network allows for small businesses to be able to create a banner and then display it on websites in their online community. The technology is so advanced that if a user is outside of a specific area, the banner will not display. Even with Facebook ads and Google AdWords' PPC ads, businesses can target users only in their locality. While this may not be the most cost efficient, it can send a larger message to a local audience.
Tip #5 –Develop Localised Content Onto Your Website
Oftentimes the address of the business is only mentioned once on the "contact us" page. The "contact us" page sends a local signal to the search engines. Just by adding in a map, and listing the cities you serve, you will help increase the organic traffic from neighbouring cities. You might have a business that serves local neighbouring cities, but Google doesn't know that.
If you can develop individual pages for the cities you serve, with the city's name in the title and meta description of the page, it will send more local signals to search engines. Most local businesses aren't getting the potential localised search traffic that's there for them. There are so many businesses that don't even have competition, and yet they lose out on this traffic just because Google literally has no idea that they serve the surrounding towns.
Tip #6 – Blog About Community Events
This tip goes along with Tip #5. Blog articles give you a reason to post onto your social media channels. When local events happen, write about them, even if it's about your local college team winning a tournament. Another great example would be if there's a community marathon. We've even seen the data where your blog article might out rank the website that represents the community event. This helps with branding. Article marketing is effective for small retail businesses and if you, or one of your employees, has the time, don't neglect it.
Tip #7 – Encourage And Push For Online Reviews
Online reviews rank, and help with rankings.
Rankings will even lead customers down the conversion path if the positive review transmits into a customer moving to action. Local businesses have tons of happy and satisfied customers, yet those same local businesses often forget to remind the happy customer to give their review. Many times the angriest customers are the only ones that review.
Small local retail businesses need to push for their customers to give them their honest review. Whether it's on Yelp or Google Places, it will help.
Tip #8 – Never Buy Links
Time after time, whenever I talk to a small business owners about links, I will always see a smile. And then they tell me about how they bought some good links. This practice rarely works. It's a deadly practice that small businesses need to move away from immediately. It's not safe. Usually the websites that sell links are suffering. You can't trick Google anymore. It's not worth the risk. Your online marketing campaigns should focus on being all-natural, with nothing but quality behind it.
Tip #9 – Don't Neglect Your Marketing Offline
Offline marketing will often compliment your online marketing. It can be more time and money to market offline, but the offline buzz will usually convert into online searches and web interaction, which can convert into social shares, leads, conversions, and even natural links. Hilarious commercials are usually hashtagged for a reason; they send the viewer into an online community on their favourite social platform. This builds the brand, and is worth it if the funds are available.
Tip #10 – Be Different And Creative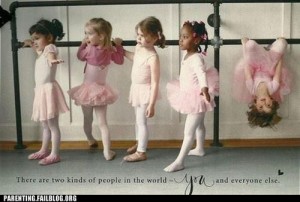 Advertising and marketing can seem very "cookie-cutter" today. People often associate the words 'start-up' with the brand Kickstarter, because most new start-ups will market through Kickstarter.
Social media marketing will go through the most used social websites in the world. Search engine marketing usually goes through Google and Bing. PR marketing usually goes through the biggest online news sources. Every marketing campaign will usually follow a common pattern.
This is why small businesses should ensure they use creative people. The biggest digital marketing agencies in the world are filled with nothing but creatives. Creativity is vital when it comes to being noticed. Businesses can be creative within the common patterns of marketing.
Being creative can mean being brilliant, being hilarious, and it can also mean being controversial. At the small business level you don't have to go through 9 levels of management to get a project approved. This is where your advantage exists; by being creative. Creativity can exalt a business.
Listen Up!
Marketing is not easy. It can be expensive and very risky. It's worth it to be aggressive if you really believe in your product and business model. Small businesses should not ignore online digital marketing. It should be included in every marketing strategy, even if you're targeting a very small audience of professionals. Building your brand offline and online will be a key to your marketing success.
Want some help? Then get in touch with us here and let us help you market your business online!
Neil